Redefining the essence of opulence and luxury of The Purr-fection Feline Suites. The Wagington offers a rarefied experience for those whom are accustomed to the finest in life. Averaging 15 to 96 square foot, each suite is complement with sumptuous furnishings, quality handcrafted soft faux leather orthopedic beds and high definition web cam.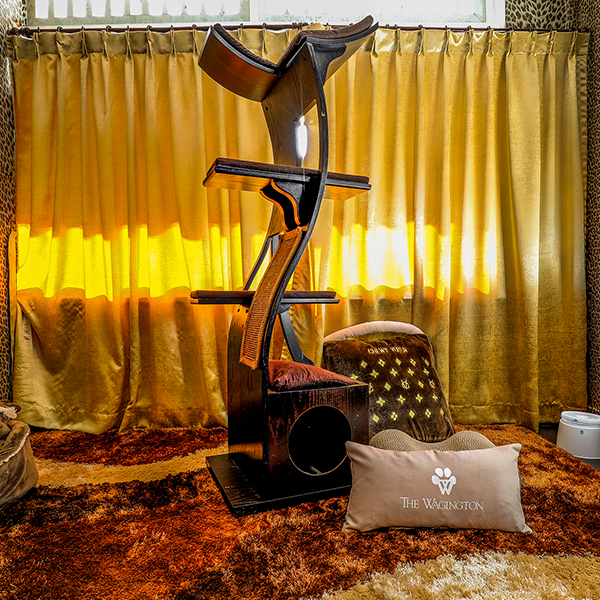 Royal Feline Suite
With an impressive 75sqf of space to enjoy, spectacular view of Dempsey Hill, this suite has been elegantly designed with a unique flourish to give guests that ultimate feel-good factor, with sumptuous pet designer cushion to sink into after a hard day of affectionate purring..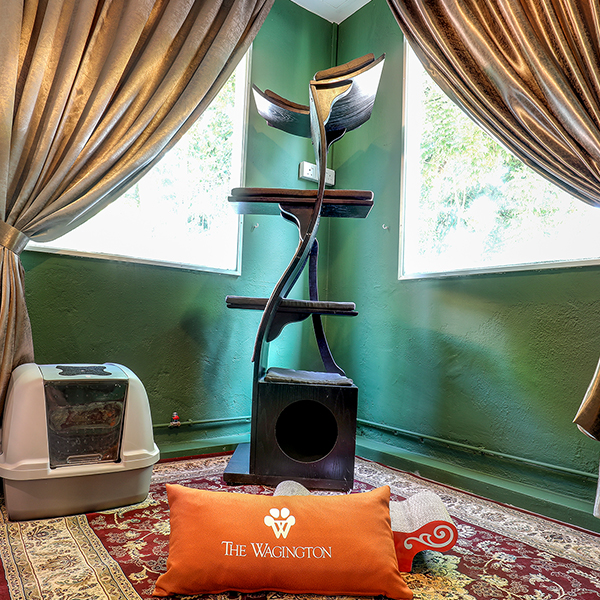 Doghill Feline Suite
This vast private suite enjoys breath-taking views over the Doghill Garden where all the dogs' actions are. It is designed in a regal style and the cat that stays here is instantly transported into the most iconic room that fits a Kingsman.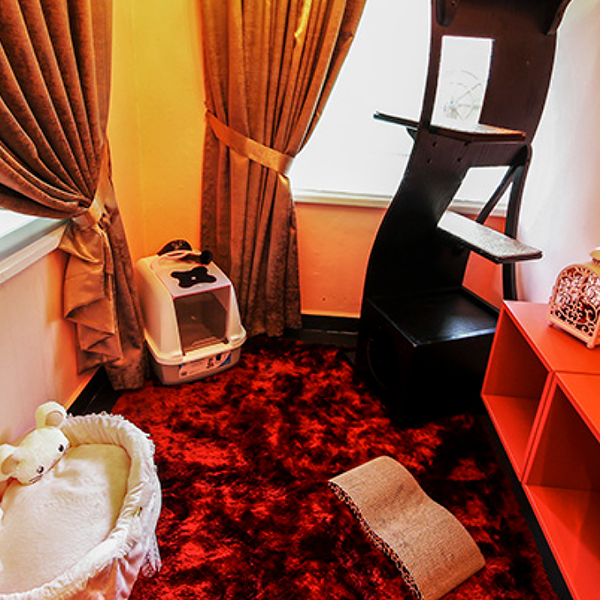 Imperial Feline Suite
For a Wagington experience with a cherry yet relaxing tone, then look no further than our delightful Imperial Suite. Beautifully decorated with Sweetness in mind, Imperial suite portray PINK in an elegant 55sqf spacious room with a great view of Dempsey. Your cat may go home sweeter than it already is!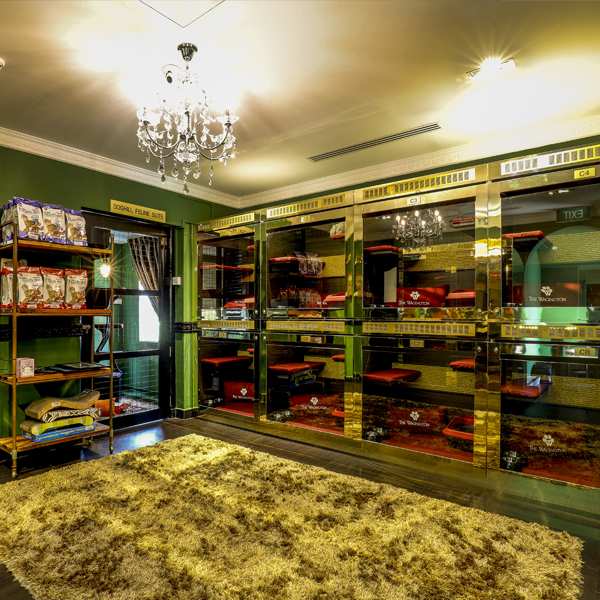 Cabin Feline Suite
Our Cabin Suites provide the perfect blend of comfortable living space and regal splendour. Elegantly decorated with feature wood interior and fitted with comfortable cushioning to sink into, these suites are situated right inside Purr-Fection Suites.