---
Garden Suites is the most spacious accommodations in The Wagington. It is on the 1st level and it is also our dogs guests indoor play room area. Garden Suite offers guests a 120 sq. ft of living space connecting adjacent to the big dog outdoor area. Garden suite is also best suited for pet guests who may have difficulty accessing to the 2nd level due to old age or one who may have hips issues. The bright green interior design are sure to spark some cherry moods.
Features & Services
24 Hours air-conditioning & in-room climate control
High Definition IP Camera for owners viewing
Surround Sound System (Soothing Classical Music)
Complimentary access to Doghill Garden for socialization &
playtime (Daycare)
Complimentary twice a day feeding
Complimentary twice daily fitness walks
Individual In Room Pee Tray
Individual In Room Raised Food Feeder
Option to choose HALF BOARD (Homemade Breakfast & Dinner Inclusive for additional S$35)
Terms & Conditions
Garden Suite can accommodate pets of all sizes
Best available rates will be compute by the online reservation system upon selecting check out dates (Peak Season surcharges included, if any)
Check in time is after 12pm and Check out time is before 12pm. Late checkout is subject to additional daycare rates of $15/hour or $55 for late check out before 7.30pm.
We shall make every attempt to accommodate special requests for early check-ins. There is always a full charge for the first day of stay, regardless of check-in time.
Pets not picked up prior to closing will be considered overnight guests and will be charged for an additional night stay.
Pets boarding in the same suite must be of the same species within the same family and limits up to 4 per room depending on the sizes of the pets.
Prior to booking reservations, pet owners are deem agree to all terms and conditions as per the Pet Policy and Spa Agreement stated on the bottom of the website
Pet & Vaccination Requirements applies
View other Rooms and Suites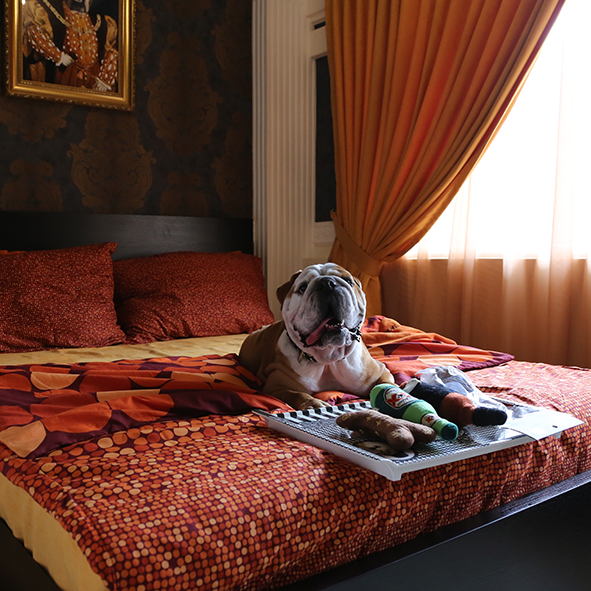 The Royal Suite
The Royal Suite is the finest and most well appointed accommodations for the most pampered pets. The elegant proportions and stately possession of the room complements the sumptuous furnishings and beautiful artwork of Royal Blue classical interior to create a Royal Suite that is literally fit for a king.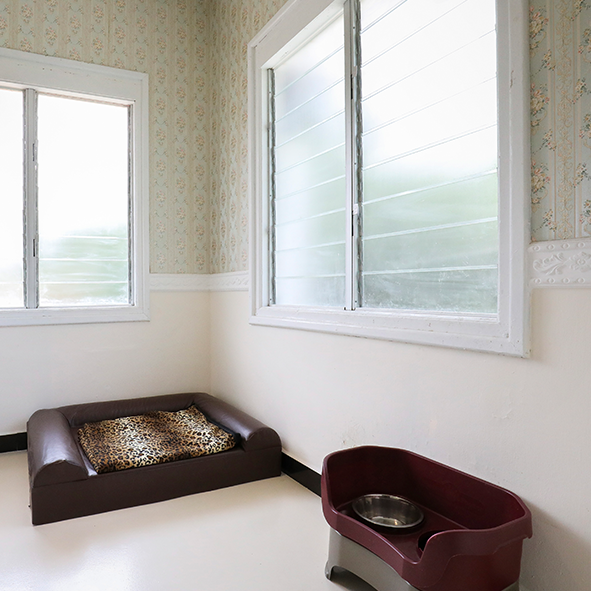 Superior Suites
With natural sunlight and cushy interior, the Superior Suite in The Wagington is the perfection blend of seclusion and opulence. Each perfectly proportioned superior suite is designed in the same lavish elegance in consistent of the hotel. Providing a 48 sq. ft. (4.5m²) of palatial living, completed with a common entrance foyer, adorned with full privacy glass doors, mood lightings and guests lavish with nighttime tummy rub; each superior suite is the perfect incarnation of the ultimate Wagington experience.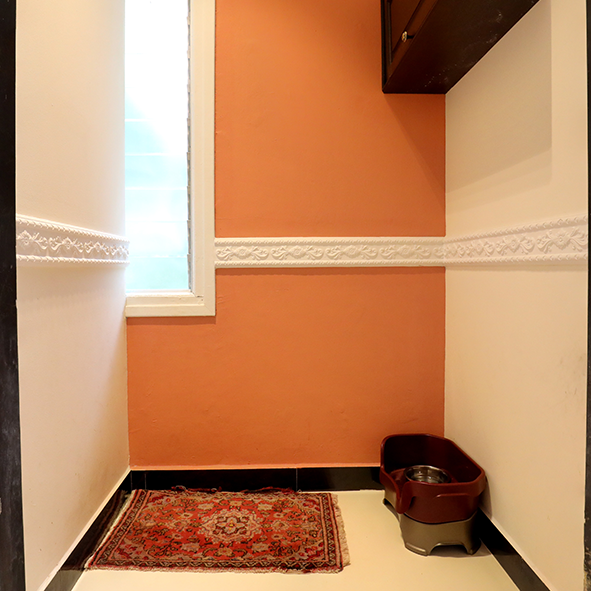 Junior Suites
The epitome of luxury- each junior suite has been designed to excite the senses in a casual elegance that defines the environment of the 2-storey conservation building. The proportionally spacious junior suite offers a 15 sq. ft. (1.45m²) area in an elegant fashion complementing a distinct great deal of comfort and privacy. ~ A perfect opulent pied-à-terre for guests seeking to explore this beautiful hotel.